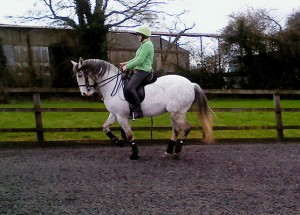 "Alex makes every lesson enjoyable and leaves me with a feeling of achievement. I have seen how she adapts her lessons to horses and riders with different levels of skill – but always with the focus on making the horse functional and well disciplined.

I am a 'not terribly confident' rider of mature years but Alex has the knack of challenging me – and my horse- without frightening us.
I have complete faith that she would never put us in a scary situation and she is always prepared to get on and demonstrate herself if I am struggling. Key words for her particular teaching qualities? Positive, fun and confidence-giving. Working equitation is a great way to test your riding skills and the functionality of your horse." – Caroline Greenwood
"An accomplished instructor. Clear explanations, very observant in correcting problems and always encouraging." – Naomi Sadler-Bridge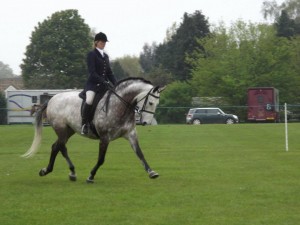 "After becoming very disillusioned with instructors who didn't seem to want to work with me and my horse a friend recommended Alex, It was like a breath of fresh air, no overcomplicated explanations, just help to achieve the best partnership possible between me and my horse.
That was 5 years ago, I couldn't be happier with the training and support that Alex continues to give me." – Paula Curtis
"I really look forward to my lessons with Alex – they are always fun, constructive and positive. I have never finished a lesson thinking that I have not learnt something from it and the bonus is Alex is very patient and tailors the lesson to the ability of the horse and rider combination.

Although she rides at an incredibly high standard she is happy to teach all abilities with the same level of attention to detail and makes everyone feel positive and that they have achieved something. Fantastic!" – Kristine Wilson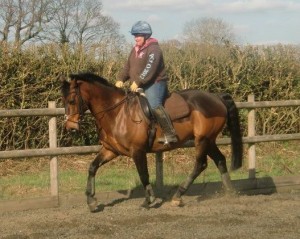 "Alex was recommended to me by a friend as the horse I am riding, Keith, has been a tricky character to get to grips with and I was experiencing some confidence issues with regard to my riding ability. From the first lesson I had a great sense of achievement and this has continued through every lesson.
I don't respond well to instructors who shout orders at me but Alex gives clear explanations, is patient and sympathetic to my fears and structures each lesson so that by the end of it, I have done the thing I was wary of doing without even realising it and in doing so builds my confidence week by week.
I can honestly say that without Alex I wouldnt have the confidence and drive that I have now in my riding and I am so grateful to Alex for giving me my confidence back so I can enjoy my riding again!" – Haley Spouge
"I have been having lessons with Alex for about 2 years, in that time my horses transformation has been amazing, we have acheived things i never thought possible. I can never praise Alex enough for all her time and encouragement, our lessons are always enjoyable, fun and achieve results. At the end of my lessons i always come away feeling pleased and proud of my horse!" – Mandy Anderson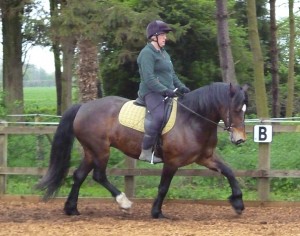 "I have been fortunate enough to be receiving tuition from Alex for the last 2 years. The horse that we have been working on is Georgie a Welsh section C, owned by Mr Peter Demetriadi.
Georgie is now 6 1/2 yrs old whom rides and drives. She is A symmetric and pigeon toed and until recently has had had recurrent back issues. So already we were up against it! I myself have been riding for 20 years which includes a 9 year career in The Kings Troop RHA.
Alex has been sympathetic to both my needs as the rider and of course Georgie's needs, to both improve in our abilities as horse and rider but not forgetting to enjoy ourselves! It was back to basics for both horse and rider with Alex's weekly input was vital as if we had a "wobble" then Alex would reinstall confidence in us both.
We are now leg yielding at canter! Now this may not seem much but this horse could barely canter on ether rein, what an achievement! We hope to progress to shoulder in and further! This horse is now a pleasure to ride and I have learnt so much from Alex and hope to continue our partnership of horse, rider and instructor ! I must add I have made a lovely friend too so thank you Alex!" – Lucy Davies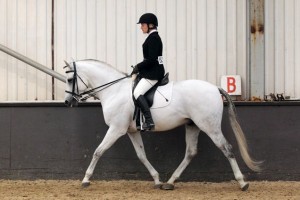 "Alex lights up my arena at every visit! She is an enthusiastic and talented teacher who is genuinely interested in her pupils, providing support and encouragement every step of the way.
She also rides beautifully and schools my horse very effectively on a regular basis making a noticeable improvement. I could not recommend her more highly as a riding teacher, horse trainer, friend and supporter." – Catherine Smith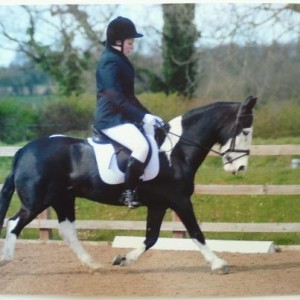 "I was recommended Alexandra through a work colleague as I was struggling with my home bred horse and we had a few issues. Alexandra was more than happy to work with us on all the problems we had – loading in a lorry, being obedient on the ground and riding in a more balanced fashion.
Alexandra is always honest and kind, will get on my horse to demonstrate to me when I don't understand how to ask something of him and explains why and how to everything she teaches. I love having lessons ( I have had lessons for going on two years now) and I plan to continue.
As proof of the change in my horse, we qualified for Equifest this year (2012) and will be taking part in August, along with entering two dressage classes. My horse is a safer and happier horse, who enjoys his lessons and tries his hardest. Thanks Alex!" – Suzannah Hammond
"I had thought I was doing reasonably well with my young horse but then we came to an impasse and far from improving Ellie was misbehaving, spooking and generally doing 'whatever Ellie felt like doing'. I was losing confidence rapidly and not looking forward to riding.
A friend recommended Alex who turned up with a no-nonsense approach, very confident and approachable, but the amazing thing is she has transformed my misbehaving youngster into this wonderful, obedient and well-schooled horse – so much so that on our first outing this year we gained two first rosettes at a local dressage competition. I really look forward to my lessons and thoroughly recommend Alex." – Evelyn Millbank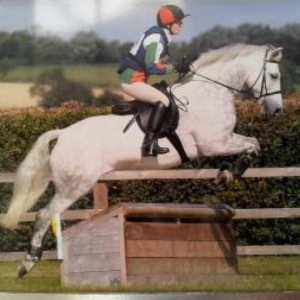 "I have had lessons with Alex for around seven years. With her uncomplicated and very effective instruction she has helped me to develop a partnership with my horses past and present. She concentrates on helping the horse to work in a correct but natural way of going.
She is always patient and supportive especially when I feel frustrated, as we all do, if things arent going too well, but most importantly, all Alex's lessons are fun and I always feel better after spending time with her, as well as a real sense of achievement. She's simply the best!" – Jackie Thompson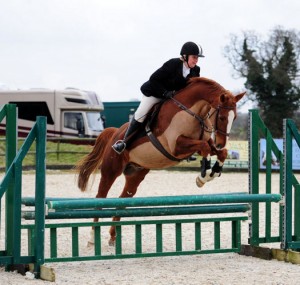 "Alex has been teaching myself and my daughter Danielle for the last three years after being highly recommended by my Aunt whose stallion she used to ride. I had at the start of her teaching us only been back in the saddle for a year, just hacking out after a break of over 20 years. My horse had a lot of ability but not much technique. Alex has absolutely transformed us both.
At the beginning we could not even get right canter out of him. Alex showed me lots of exercises and transition work to help him which really improved his flatwork and mine! She helped me with getting back into jumping, going back to the basics for both of us and we are now confidently jumping 90cm courses with the odd 1 metre thrown in.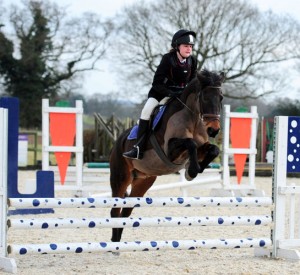 We have qualified for the UK Riders Challenge Regional Finals at 75cm and 85cm. However I think her biggest challenger was with my daughter Danielle who was only 9 when she started teaching her. She has the ability but lacks the confidence. Alex stuck with her through thick and thin,where I think some other instructors would have given up, and has really given her the confidence to believe in herself.
A year ago she was just jumping cross poles on her first pony and didn't like to canter. Now she is confidently jumping 70cm courses on her second pony and we are now telling her to slow down! Danielle sees Alex as a role model and really looks up to her. Neither of us would be where are now without her help and guidance." – Michaela & Danielle Bond